Anesthesia Machines
Autoclaves
Defibrillators
Electrosurgical Units
Endoscopes
Surgical Instruments
Neurosurgery
Surgical Lights
Surgical Tables
Surgical Microscopes
Suction Pumps
Vaporizers
Ventilators

Agent and CO2
Cables
ECG Monitors
Multi-Parameters
N.I.B.P.
Pulse Oximeters
Oxygen Monitors
Portable Ventilators
Volume Monitors
Ventilators

Incubators
Infant Warmers
Monitors
Photo Therapy

Portable X-ray
Mammography
Ventilators
---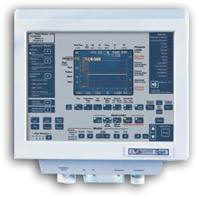 NOVA GRAPH VENTILADOR
The Nova Medical Graph is a pneumatically powered, microprocessor - controlled ventilator, primarily for use in the ICU for neonatal, pediatric, or adult patients. It includes up-to-date modes of ventilatory support plus pressure, volume and flow curves, and pressure - volume or flow volume loops.
Its operation is based on the action of two, high quality, proportional valves joined to an electronic board with a microcontroller. The monitor is a LCD color screen. It provides, besides waveforms, information about selected and measured parameters
---
BEAR 1000 VENTILATOR

Pressure Augmentation assures patient/ventilator synchrony with superior flow demand matching, while ensuring a minimum tidal volume delivery.
Pressure Slope allows the practitioner to tailor rise time to the inspiratory pressure level, more closely matching gas delivery to clinical requirements.
SMART TRIGGER actually thinks for itself. Once independent flow and pressure thresholds are set, SMART TRIGGER applies computer logic to evaluate patient demand, then triggers a breath with either pressure or flow--whichever signal is more sensitive
---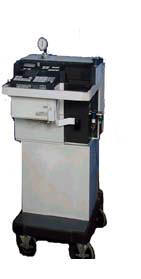 Puritan Bennet 7200A Ventilator
Adult ventilator with built-in compressor and upgrades

Microprocessor controlled device

Delivers breath according to parameters and other data input.

Displays parameters, system-generated massages, alarms, and other indications on the ventilator front panel.

Options:

Graphics Display
---
| | | |
| --- | --- | --- |
| Bear 33 Volume Ventilator | Biovent model L5000 | NOVA Baby Ventilator |
---
| | | | |
| --- | --- | --- | --- |
| Bear 3 | Bird VIP | BEAR CUB® 750vs | Siemens Servo 900c Ventilator |